Sizzle: Chapter 11: People React to Incentives & Benefits - A Preview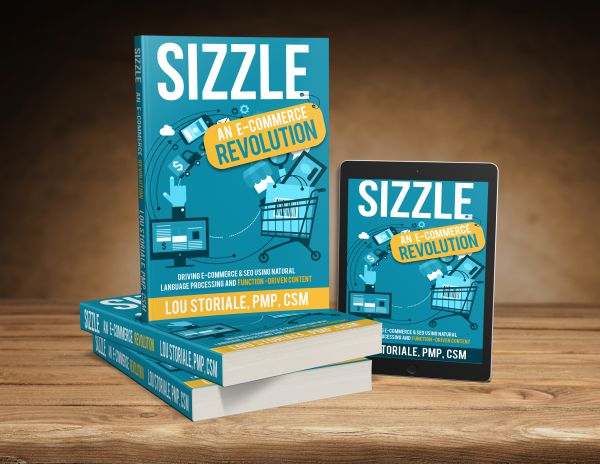 This chapter of the book, Sizzle: An E-commerce Revolution - Advanced E-commerce SEO, is Chapter 11: People React to Incentives & Benefits
A Preview:
I worked at a small grocery store in Northwest Indiana beginning at the age of 14. It was clear to me that most people bought the Sunday paper solely for the coupons.
I can verify that easily by having been scolded by multiple elderly customers on any given Monday afternoon when they would angrily yell, "The coupons section was missing from my Sunday paper. The only reason I buy the paper is for the coupons!"
The incentive to buy the Sunday paper was the coupon section. The benefit was that a person can save 1,000 times their investment in the paper by cashing in on the hundreds of deals, discounts, and coupons from local and national chain businesses.
The number of research studies, meta studies, books, articles, and even Nobel Prizes documenting how human beings react to incentives and benefits are too many to list here. I am assuming you are well-aware of this phenomenon, so I won't waste your time.
However, there are always stories and news articles about stores that opt NOT to list discounts and savings around certain holidays.
Inc.com wrote an interesting article about two stores, Pea in the Pod and Athleta, that refused to give in to the discount and savings bandwagon.
The article even went so far as to boldly claim that Athleta didn't even bother to recognize that it was "Black Friday".
What I found interesting about the article was that they did not list any other type of metric that proved it was a smart strategy. The stores simply refused to have special discounts. That is all. There is a reason that information was left out.
Incentives whet a person's appetite and create interest.
Discounts
Low Percentage Rates
No Payments until Next Year
2 for 1 Deals
In-store Coupons or Mail-In Rebates
Benefits positively affect your life by making it easier, more comfortable, or put your mind at ease by mitigating risk.
Benefits positively affect your life by making it easier, more comfortable, or put your mind at ease by mitigating risk.
Save Time by Ordering Groceries Online and Delivered To Your Home
Free Shipping over $49
Top Quality Egyptian Cotton Feels Soft and Doesn't Shrink (TrueFit)
Order 3 TrueFit T-shirts and Receive Free Shipping
Free Returns on all Online Purchases
E-commerce marketing teams all over the world seem to forget to sell the sizzle, not the steak.
The Sizzle is Missing in Action!
Chapter 12: Labeling & Natural Language Processing
This is the new paradigm of e-commerce search engine optimization.
Book Chapters Preview:
Chpt 1 | Chpt 2 | Chpt 3 | Chpt 4 | Chpt 5 | Chpt 6 | Chpt 7 | Chpt 8 | Chpt 9 | Chpt 10 | Chpt 11 | Chpt 12 | Chpt 13
Plus 13 More Chapters!